Verizon has finally released the Microsoft Lumia 735.
It is now available for $79 on a 2yr contract and $192 without a contract.
When you buy the Lumia 735, you will also get a year's subscription to Microsoft Office 365, with Office 365 you can download the Microsoft Suite: Word, Excel and Powerpoint on your PC.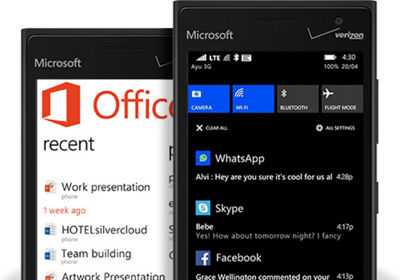 The Lumia 735 was announced alongside the Lumia 830 late last year 2014. After hitting a bunch of snags and unknown issues, it is finally available on Verizon shelves.
The Lumia 735 is a very decent mid-range affordable Lumia device that features...
4.7-inch OLED with HD (1280x720px) resolution and Gorilla Glass 3

Quad-core 1.2GHz

Qualcomm Snapdragon 400
16GB storage (plus microSD support up to 128GB)
6.7MP

rear camera

with ZEISS optics
5MP front-facing camera with wide-angle lens
4G LTE

Bluetooth 4.0

Wi-Fi 802.11 b/g/n
2220mAh battery
134.7 x 68.5 x 8.9mm; 134g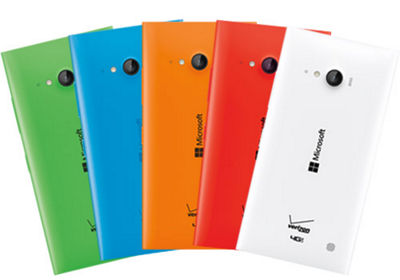 The Lumia 735 will be upgraded to Windows 10 Mobile also.
It has got Cortana and it also comes in a variety of colors, though just the black version is available at this time on Verizon's online store.
Another thing to note it that at the time of launch, last year, the device was originally branded Nokia Lumia 735, but it is now released on Verizon with a Microsoft brand as you can see from the screenshot above. Maybe this was one of the reason for the delays??
This is good for Microsoft who have now in the last week released the Lumia 640 on Cricket, T-Mobile and MetroPCS. The Lumia 640XL on At&t and now the Lumia 735 on Verizon. While, Microsoft is becoming very readily available on the major US Carriers, I wish to see them use this same strategy when it comes to high end flagship Lumia devices, I guess we will see later this year when Windows 10 Mobile flagship phones are released.
[UPDATE]
Microsoft store has this Verizon Lumia 735 for a discounted price of $49 with contract and $199 no contract...
No info on how long this price will last but if you are interested in picking one up, then the Microsoft store is your best option right now...