It looks like the Nokia Lumia 1020 which is set to be unveiled next week (July 11th) in NYC will be coming to At&t and I wouldn't be surprised if this will also be an At&t exclusive, just like the Lumia 900 and 920 before it.
The image of course was leaked by no other than @evleaks, our trusted source for all things unannounced!
The photo shows a shift from the norm in terms of where the "Nokia" and "At&t" logos are placed, we were used to a degree of separation, with the At&t at the far left and the Nokia at the far right, well this time the Nokia is more pronounced as it now takes a prominent position at the top center.. I like that, because this device will have unlocked international versions and this is a perfect position to place the brand name.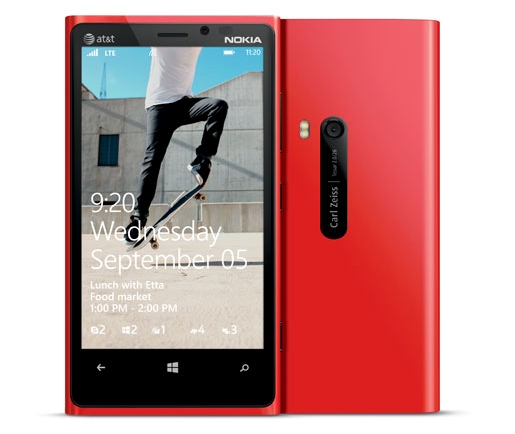 lumia 920
There is also a new app to take note of... If you look at the leaked image, there is a Nokia Pro Cam app, probably something higher end than the Nokia Smart Cam that's on the Nokia Lumia 925.
This could be the app that harnesses the power of the 41MP camera that this Lumia 1020 will be carrying.
So is it safe to say in 90 days (after At&t's exclusivity ends presumably), we will see a Lumia 1028 for Verizon and then Lumia 1025 for T-Mobile?
All will be revealed in exactly a week from today.